Are You Looking For A painting company in Lexington, KY?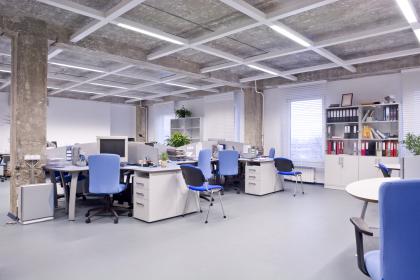 When your Lexington property's paint job wears away, you could experience a dip in its resale value and curb appeal. And if you're currently dealing with that problem, don't hesitate to call the area's dependable painting company, Flipside Painting.
Whether you're in need of an interior or an exterior painting, you can depend on our top-rated painting company to provide the quality of work you need. We have the experience and the expertise to provide excellent service in a timely manner.
And it also doesn't matter if you're in the market for a residential or a commercial painting contractor. We provide our painting services to all kinds of properties in the Lexington area, so you can depend on us to provide the work you need, whether you're a homeowner or a business owner.
Exterior Painting Services in Lexington, KY
Your home's exterior paint job provides a necessary job of keeping it looking beautiful while also helping to provide extra protection from the elements. So, it's important that you keep your home's paint job looking great. Unfortunately, over time, your home's exterior paint job will inevitably wear away, taking away those necessary qualities.
Fortunately, though, if your Lexington home's exterior paint job is looking far less than its best these days, you can always call your experienced house painters at Flipside Painting for an exterior painting. With this service, we'll get your home looking beautiful and new once more while also bringing back the protection it needs.
Top-Rated Interior Painting Services
You'll spend the majority of your free time in your home, so you should be sure your home is both a beautiful and a safe place to spend all of that time. But if your home's interior paint job begins to wear away, you could lose out on those qualities since your home will begin to look bad and its indoor air quality will suffer.
To continue fully enjoying the time you'll spend in your home, be sure to call your Lexington painting company for our interior painting services when you need them. With these services, we'll get your home looking its best once more while also helping to clean up your indoor air quality, thus helping you to fully enjoy the time you'll spend in your home.
Call Us for Your Commercial Painting Needs in Lexington
If you are a business owner, then you understand how important appearances are for maintaining a successful business. And to keep your Lexington area business looking its best, you'll need to keep its paint job in tip-top shape. And if that paint job is far from that kind of shape, call our commercial painting contractors for a commercial painting.
No matter the size of your workspace, you can count on our experienced commercial painters to get the place looking stunning as quickly as possible. We work quickly yet carefully to ensure that your business looks its best so that it can be its most successful and profitable.
Reviews & Testimonials on FlipSide Painting Services in Lexintgon, KY
There are currently no reviews or testimonials, check back soon!