Are You Looking For A painting company in Lancaster, KY?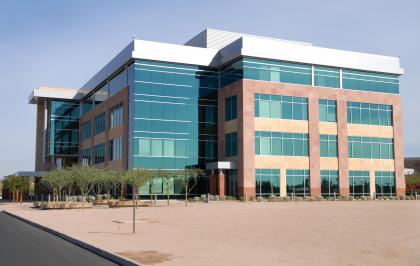 Maintaining a beautiful paint job is necessary for keeping your Lancaster home looking great. On top of the aesthetic benefits that a high-quality painting can provide, you'll also enjoy some great practical benefits such as protection from the weather and improved indoor air quality.
To fully enjoy all the great benefits that a high-quality paint job can provide for you and your home, be sure to have your painting needs handled by a dependable painting company. And in the Lancaster, KY, area, you need to make that company none other than the experienced pros at Flipside Painting.
In addition to offering top-quality residential painting services, we also offer excellent commercial painting services. So, no matter whether you're a homeowner or a business owner, you can count on our experienced house and commercial painters to provide the services you need.
Your Experienced Lancaster Interior Painters
You are likely to spend much of your free time in your home, so you need to be sure that your home is a beautiful and safe place to spend all of that time in. But if your home surrounds you with unsightly walls whose paint jobs are fading and flaking, then you'll struggle to get any kind of enjoyment out of it.
To be sure you're able to fully enjoy the time you spend in your home, you need to keep its interior paint job in the best possible condition. So, if your Lancaster home's paint job is looking far less than its best, you need to call your local painting company for our interior painting services.
Call Us for High-Quality Interior Painting Services
When it comes time for you to put your Lancaster home on the market, you'll need to take time to assess its exterior paint job. After all, the quality of your home's exterior paint job can make or break that home's resale value and curb appeal. So, it's important that you maintain a stunning coat of exterior paint before selling your home.
If your home's current exterior coat of paint is looking far from its best, then you need to call the house painters at Flipside Painting. With a fresh exterior coat of paint, we can get your home ready to be put back on the market. You'll enjoy the best curb appeal and the highest resale value thanks to our painting services!
Get Professional Commercial Painting Services in Lancaster
Any business owner should appreciate the absolute importance that appearances have on the success of their business, so your business' paint job can have a major impact on its success. After all, a shoddy paint job might deter potential customers, thus harming your bottom line.
To ensure that your business is its most successful, be sure to keep it looking its best. And to keep your business looking its best, don't hesitate to call the commercial painting pros at Flipside Painting. We'll be sure that your business looks its best in no time at all so that you can be set to enjoy the best success.
Reviews & Testimonials on FlipSide Painting Services in Lancaster, KY
There are currently no reviews or testimonials, check back soon!
latest Projects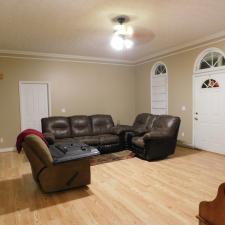 Helton Estates Residential Repaint/Wallpaper Removal
This project included a wallpaper removal in the kitchen. This homeowner wanted to update their living area, kitchen and bathroom with some fresh interior painting on the walls and remove the outdat […]
---