Lexington Drywall Installation & Repair Services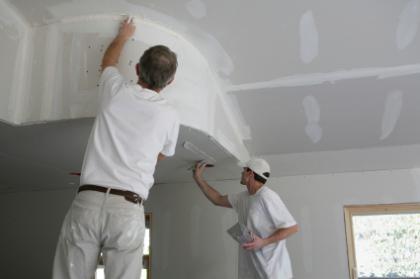 When drywall damage occurs in your Lexington area home or business, you'll want to have that damage addressed ASAP. And for quick and dependable drywall repair services, be sure to call the pros at Flipside Painting.
Though we are first and foremost a painting company, we pride ourselves on the top-quality drywall repairs that we also offer. Our experienced team members will work quickly and efficiently to provide a thorough drywall repair that will leave your walls looking good and standing strong once more.
If your Lexington home or business is in need of a drywall repair, then you'll want to get one ASAP. After all, waiting could only lead to more damages over time. To avoid those damages, call our expert repair team as soon as your drywall suffers damages.
Maintain Your Lexington Home's Property Value
If your Lexington home's drywall suffers damages, then its appearance and protectiveness will diminish. And as your home begins to lose these qualities, its property value could go down, striking a nasty financial blow if you tried to sell your home at some point down the line.
To regain and retain your Lexington home's property value, give our experts a call. With a drywall repair, we'll help you to avoid the loss of the above-mentioned qualities, helping to prevent you from a loss of property value. We are also expert interior painters, so we can even help to bolster your property value after repairing the damage!
Keep Your Little Ones Safe
Many kinds of drywall damage can leave a gaping hole in your wall. And this issue can create a decidedly unsafe home life if you have small children who might get curious and want to look into the damaged wall. In such a situation, your little ones could become exposed to nails, insulation, and even unsafe critters.
The safety of your loved ones is the most important thing in your life, and you need to do whatever you can to ensure their safety. And a great thing to do in this case is to call the experienced pros at Flipside Painting for our drywall repairs when your home suddenly develops issues that leave an unsafe opening in your drywall.
Latest Projects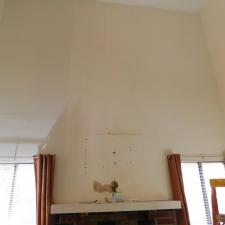 Lake View Acres Residential Interior
This project was quite a surprise for our team and the client we were servicing. Initially our client reached out to us for a quality drywall repair and paint job. The damage was caused by a leak in […]
---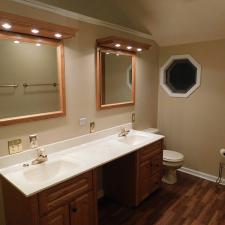 Masterson Station Residential Repaint
This project was a Interior painting of a home in Lexington, KY. It is a 1700 square foot home with 3 bedrooms and 3 baths. The homeowners bought this home for a close relative and wanted to spruce […]
---