Premium Painting Services For Your Lexington Property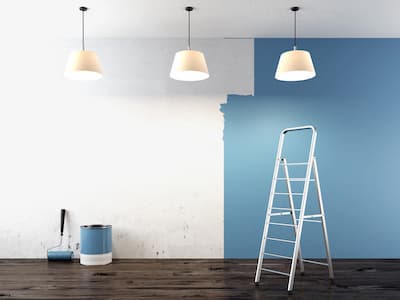 Flipside Painting Services is a premier painting company that keeps the homes and businesses in Lexington beautiful. We offer a wide variety of colorful options for residential and commercial property owners while providing quality services at competitive prices. Customers trust us to use top of the line materials and the most innovative techniques and styles. Flipside Painting Services can give your homepai or business a fresh, creative, modern, and sophisticated look. Experience a new level of quality and customer service by hiring the best painting company in Lexington to paint your property.
Interior Painting
Our team believes in complete interior painting services that guarantee the quality of the new look of your home. From suggesting color to adding texture, it's our goal to ensure you get the look you want.
Call on us to paint the entire interior of your home or just one room. We have the experience and professionalism to make sure each job is completed correctly. While our painting skills are where we shine, customers also appreciate the care we take when we're in their homes. Furniture and floor protection are essential to us, and we make sure there isn't a speck of paint on any of your personal property. Flipside Painting Services is committed to providing the type of interior painting service we'd want for our own families.
Exterior Painting
Wind and weather can ruin the exterior color of your Lexington home, but Flipside Painting Services has the expertise to create a durable and attractive finish. High-quality materials and impeccable quality will keep the exterior of your property looking vibrant and maintained. No matter if we're painting your door or taking care of deck or fence staining, no surface is beyond our capabilities. We'll use the best technique possible to ensure a lasting and beautiful shine.
Commercial Painting
Business premises are frequently used and more easily damaged than residential buildings. At Flipside Painting Services, we use high-quality paints, materials, and techniques to extend the life of your painted surfaces.
Whether it's a restaurant wall in a high humidity kitchen or a medical building where sanitary conditions are vital, we'll find the right paint solutions for you.
Latest Projects
---
---
---