The Premier painting company in Frankfort, KY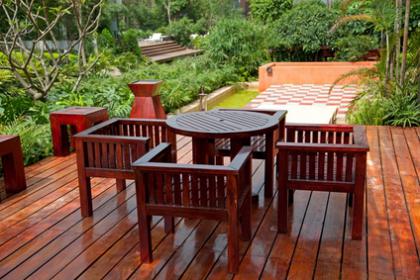 You shouldn't underestimate the importance of maintaining a high-quality paint job within your Frankfort home. Your paint job can increase your resale value and curb appeal while also providing some great safety benefits such as protection from water and poor indoor air quality.
To be sure you can fully enjoy the great benefits that a high-quality paint job can provide, be sure to have your home's paint job provided by the dependable house painters at Flipside Painting. Whether you need an interior or an exterior painting, you can count on us to provide the work you need.
And if you're a business owner who's in the market for a professional painter in the Frankfort area, then you can still depend on us. We also offer excellent commercial painting services that will keep your business looking its best so that it can be its most successful.
Experienced Interior Painters in Frankfort, KY
You're sure to spend the great majority of your downtime in your Frankfort home, so you'll want to be sure your home is a comfortable and enjoyable place to spend all of that time. Unfortunately, if your home's interior paint job is fading and unsightly, you might not be able to get much enjoyment out of the time you'll spend in it.
To get back to enjoying your time in your home, you'll need to be sure its old, worn-out paint job gets back in shape. And you can get your paint job back in the best possible shape by calling the area's dependable house painters at Flipside Painting. We'll provide beautiful, thorough results that will help you fully enjoy all the time you'll spend in your home.
Unbeatable Exterior Painting Services for Your Frankfort Home
If you think you'll ever want to put your home back on the market, then you'll want to be sure that its exterior paint job is in top-quality shape. After all, your Frankfort home's exterior paint job can make or break its resale value and curb appeal. So, if it's in bad shape, you might struggle to sell your home -- let alone for the price you know it to be worth.
To be able to catch the eyes of potential buyers while being able to enjoy the best curb appeal, call your experienced Frankfort house painters for our exterior painting services. We'll provide a beautiful new exterior coat of paint that's sure to continue looking great for years and that will help you get your home sold when you're ready to put it on the market.
Your Frankfort Commercial Painters
Do you own a business in the Frankfort area? If you do, then you're sure to understand the importance that appearances have with regard to the success of your business. After all, a great-looking business is bound to attract new customers while a shoddy-looking one might only deter them, thus affecting its potential success.
To ensure that your business looks great and has the best chance of being a success, be sure to maintain a stunning paint job for it. And if your business needs a fresh coat of paint to continue looking its best, be sure to call our painting company for our top-rated commercial services.
Reviews & Testimonials on FlipSide Painting Services in Frankfort, KY
There are currently no reviews or testimonials, check back soon!