Are You Looking For A painting company in Danville, KY?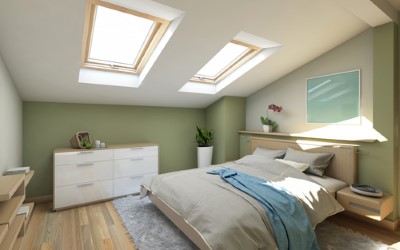 Maintaining a beautiful paint job is necessary for maintaining the look and well-being of your Danville, KY, home. And if its paint job is looking less than its best for one reason or another, you need to call your local painting company, Flipside Painting.
Our experienced painters have the know-how and the resources to provide the painting services your Danville area home needs to continue looking and functioning its best. Whether you need an interior or an exterior painting, you can count on us for top-quality painting services.
And you can also count on us to keep your business looking its best since we're also dependable commercial painters. So, no matter what kind of property you own or what kind of painting job you need, you can count on our team of painting experts to get the work done.
Your Experienced Danville Interior Painters
Because you'll spend such a large chunk of your time in your Danville home, you should be sure that your home is a beautiful and inviting place to spend that time. This means you need to maintain your interior paint job as best you can so that your overall mood and energy don't suffer as you have to look at dingy walls every day.
If your home's interior paint job has started to suffer through the years, then you need to call our experienced painting company today. We'll work quickly yet carefully to provide your home with a stunning fresh interior coat of paint, helping it to look its best once more. With such a quality of interior paint, you can fully enjoy the time you'll spend in your home.
Quality Exterior Painting Services in Danville, KY
Are you getting ready to put your home back on the market? If you are, then you need to stop and consider the quality of its exterior paint job. Is it a pretty good quality? Or is it a bad quality after years of exposure to the sun and rain have left it fading and flaking?
If you find that your home's paint job is in poorer condition than not, you'll want to call your Danville painting company for an exterior painting. After all, the quality of your home's exterior paint job can affect its resale value and curb appeal, so you'll want to be sure that paint job is stunning before you put your home on the market.
Get Professional Commercial Painting Services with Us
Any business owner knows that maintaining a stunning and inviting place of business is key to ensuring that that business remains a success. Buf if your Danville business is sporting an old and flaking paint job (interior or exterior or both), then you might risk deterring customers -- not to mention their business that keeps your business running.
If you want your business to be as successful as possible, you need to be sure it looks great. And to keep its paint job looking great, call our dependable painting company for our commercial painting services. We'll work hard to ensure that your business looks its best and enjoys the greatest success.
Reviews & Testimonials on FlipSide Painting Services in Danville, KY
There are currently no reviews or testimonials, check back soon!