Lake View Acres Residential Interior Painting in Lexington, KY
This project was quite a surprise for our painting contractors and the client we were servicing. Initially our client reached out to us for a quality drywall repair and Interior paint job. The damage was caused by a leak in the chimney flue that was repaired by another company several years prior. Mother nature had taken its toll on the repair and the flue began to leak again. This was noticed because the homeowner had a large TV mounted to the wall and the TV slowly began to lean, so severely that it almost fell! No one knew the true extent of the damage until the drywall was removed. The leak settled at the lowest portion of the wall and began to slowly rot the wood studs. To guarantee the leak would not occur again we applied Henry wet patch extreme roofing cement and patching sealant and flex seal to the source of the leak on the exterior of the chimney flue. 90% of the wood had to be replaced in the effected area, as well as the insulation and a sheet of drywall. Additional studs were added to the new frame, positioned specifically for placement of the TV mount the client had.
---
Photos of Lake View Acres Residential Interior Painting in Lexington, KY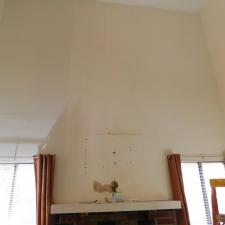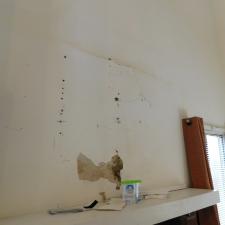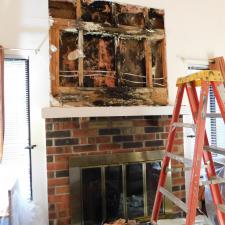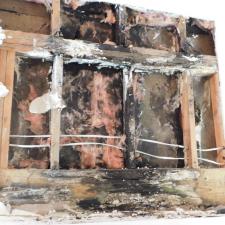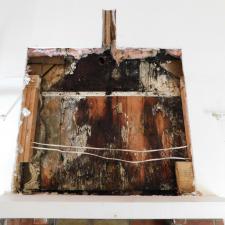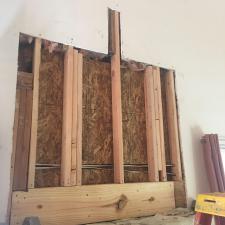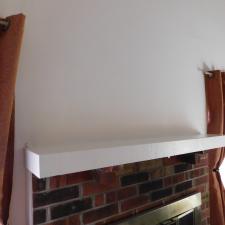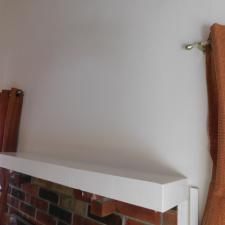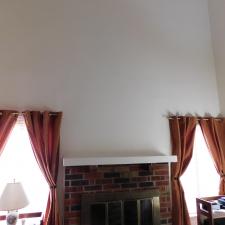 ---
Where:
Lexington, KY
If you are looking for a professional commercial painting contractor in the Lexington, KY, area, please give us a call at

859-749-1559

, or fill out our online request form.