3 Reasons To Paint Your Home's Exterior This Summer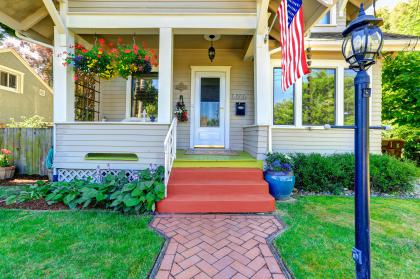 The summer season is, without a doubt, the prime time of year when it comes to making improvements around your home. When talking about making improvements around your home, it's almost impossible to bring up the subject without mentioning exterior painting, and as it turns out, summer is the prime season to do so for a number of different reasons. To help highlight exactly what a few of these reasons are, and why scheduling your next exterior paint job for your home this summer can be such a great investment, our team of skilled painting contractors have taken the time to put together this short list that we hope you'll take a few short minutes to read through. Give it a read and give our team of skilled Lexington painting contractors a call today to schedule your next exterior painting project.
Better Scheduling
With longer days and better weather in general, the summer months are actually the ideal time for most home improvement projects, and exterior painting is no exception. While demand for this kind of service is definitely up during the summer months, the longer days mean there are usually more windows in which to schedule your project, and it can most likely be completed more quickly as there's simply more time in which to get the work done. This should make it much more likely that you'll be able to find a window in which to have your project completed that is most convenient for you.
Better Temperatures
The summers can definitely get hot, but with less moisture in the air compared to the spring, this season actually lends itself quite well to exterior painting. By painting in the summer when it's warmer and there is less general humidity, paint is able to dry quicker, and since most exterior painting projects require more than one coat, this translates to a quicker finish time for your entire project.
Get Your Home Ready To Sell
In addition to being the prime time for home renovations, the summer months are the busiest time of year when it comes to real estate, and if you are one of the many homeowners out there who are getting your home ready to list this summer, investing in a new exterior paint job for your home before you do so might just be one of the most valuable investments you make this year. A new exterior paint job is a magnificent way to improve the curb appeal of your home and boost its value at the same time. A fresh coat of paint will make it that much easier to catch the eye of a potential buyer, and might give you just what you need to land that full-price offer you desperately want.