Painting Your Front Door Black & Other Color Choices That Can Boost The Value Of Your Home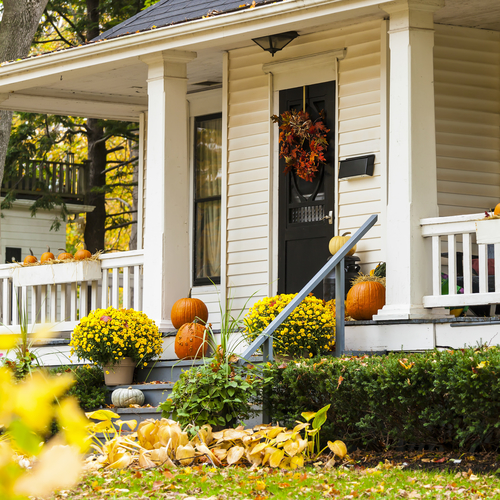 If you're one of the many Lexington homeowners out there who are looking to sell your home sometime in the next year or so, you're probably looking for small improvements you can make around your house that will help to maximize your selling price. Surprisingly, the simple act of changing colors around your home can often be enough to net you more money when you go to sell your home, but you need to make sure you're changing to the right colors. According to a new study from the real estate site, Zillow, the simple act of painting your front door black can help your home sell for as much as $6,000 more than its expected sale price, netting you a return on your investment of more than 95%.
While going with such a dark color for your front door might seem extreme, a black door, in particular, tends to give potential homebuyers the impression that your home is a serious, stately, and safe choice, greatly increasing its appeal. In terms of overall investment, painting your front door is easily one of the least expensive home prep projects you can undertake before selling, but is also one of the projects that can have the biggest payoff. In addition to painting your front door black, there are a number of other color choices that can seriously boost the value of your home.
Color Choices To Boost Your Home's Value
In addition to discovering the benefits of a dark-toned front door, the report compiled by Zillow also discovered that light taupe living rooms sell at nearly $2,800 more than your more traditional white-walled living room. Similarly, light blue bathrooms garnered a higher sale price than other, more traditional bathroom tones.