Premier Cabinet Refinishing Services In Lexington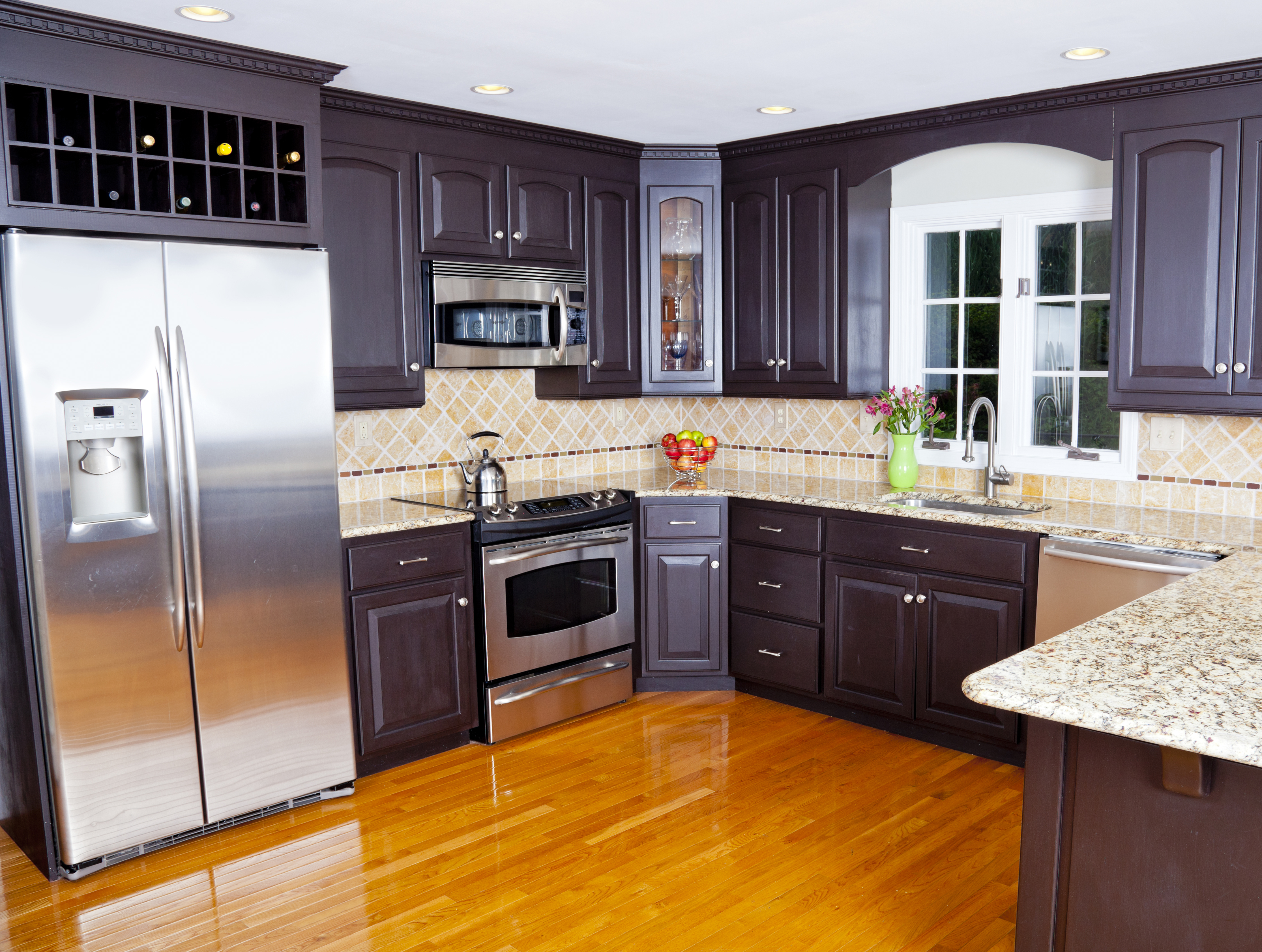 If you're one of the many Lexington homeowners out there whose cabinets have started to look a little worse for wear over the years, you've probably considered having them replaced at some point or another, however, replacing your old cabinets can not only be an expensive project but a time and labor-intensive one as well. When you're looking for a great way to update the look of your kitchen or bathroom space without having to buy all new cabinets, cabinet refinishing could be just the solution you've been searching for.
Here at FlipSide Painting Services, we are the premier Lexington painting company the area has to offer, and our team of skilled cabinet refinishing professionals would be happy to work with you to breathe new life into your old cabinets. Are you looking for a professional Lexington painting company who can help you bring your cabinets back to life with a comprehensive cabinet refinishing project? If so, give our team of skilled painting contractors a call today and let us show you the kind of quality service that's helped make us one of the most trusted names in service the area has to offer.
Here at FlipSide Painting Services, we understand that your cabinets are a major investment in your home, and if you're like most homeowner, you might not be able to afford to just tear out your old cabinets entirely and replace them with something brand new, especially when your old cabinets could still have years of life left in them. With cabinet refinishing, not only do you have the option of just refinishing your old cabinets to make them look like new again, but it also provides you with an opportunity to make changes as you see fit or like you've always wanted.
Whether you're looking for cabinet painting to bring a new color aesthetic to your bathroom or kitchen space, or cabinet staining to make your old cabinets look a bit more elegant and keep them protected from wear, cabinet refinishing provides you with the perfect opportunity to pursue these design goals. If you have any questions about our full line of high-quality cabinet refinishing services, or if you would like to schedule an appointment for a consultation to go over options, give us a call today. Our team of experts are always standing by and would be happy to assist you in any way we can. Check out some of our other services like interior painting if needed.
Cabinet Painting In Lexington
If you're looking to create a new look for your home's kitchen or bathroom cabinets, but aren't prepared to put up the kind of money needed to have them replaced or refinished, cabinet painting can be an excellent option to explore. Cabinet painting can help to dramatically change the look of your home's interior by refreshing the look and style of your old cabinets. If you'd like to look at color options, give our team of skilled painting pros a call and let us help you find the right one for your home.
Revitalize Your Cabinets
We offer a wide range of quality services to help you breathe new life into your home's old cabinets, including:
Cabinet Painting
Cabinet Resurfacing
Kitchen Cabinet Refinishing
Bathroom Cabinet Painting
Kitchen Cabinet Resurfacing
Bathroom Cabinet Refinishing
And More…
Serving Homeowners Throughout The Lexington Area
We provide high-quality cabinet refinishing services to homeowners throughout the Lexington area, including:
Lexington
Georgetown
Richmond
Winchester
Lancaster
Danville
Frankfort
And More…